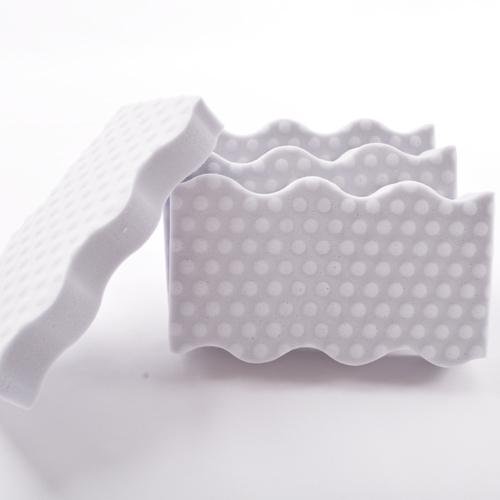 heavy duty magic sponge
This heavy duty magic sponge is the answer to your cleaning prayers. This incredible sponge will erase even the toughest, most stubborn stains in moments.
50 percent stronger for heavy-duty cleaning. Easily cleans dirt and grime like you never thought you could. It easily and thoroughly breaks up tough dirt, lifting it away from surfaces and it does all this with just water. Great for your tough cleaning jobs. Removes set-in dirt on stoves, refrigerators and other appliances. Cleans scuff marks and dirt from walls, floors and doors. Breaks up tough bathroom soap scum. Cleans ground-in dirt on patio furniture. 2 disposable household cleaning pads per box.
Treat dirt harshly without any harsh chemicals
Water-activated micro-scrubbers reach into surface grooves and yank out built up dirt, grime and soap scum
Clean by powering through 3x more grime per swipe than the leading all-purpose bleach spray